Get a French sales software that will
help you get more results
Work less. Make more.
Prospecting is the lifeblood of business, but it's hard. You need the motivation to start, the energy to keep going and efficient follow-up to make it all work. That's why the goyaPhone uses color psychology and gamification techniques. Some will say it looks like a toy, without understanding that it's actually the intended purpose. Its distinctive and funky-looking user interface turns a chore into a game, and that's good for business because more calls means more results. For the follow-up, it's like the memory for salespeople: it automatically saves everything you do so that you can remember it later. The goyaPhone combines the CRM, the phone and email: one-click to call and no more manual data entry. You'll make at least 10% more calls per year, for the same effort.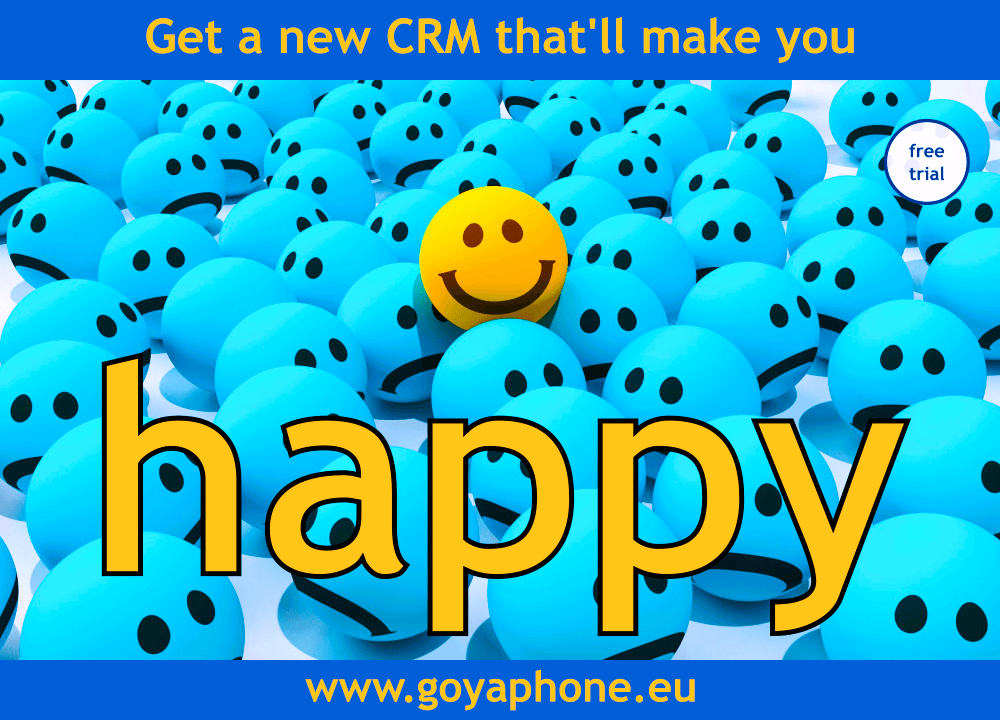 Click below to see the interactive demo and imagine yourself prospecting with the goyaPhone. It will spare you all the tedious tasks because it's designed with
the human factor
in mind. Try a new sales software from France today.
Prospecting
Cold Calling
Client Follow-up
Appointment Setting
Payment Collection
Lead Qualification
Fundraising
Surveys
Business